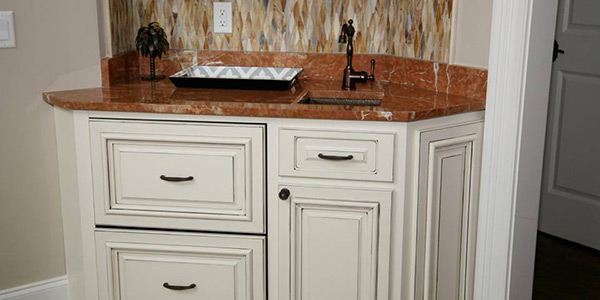 At Tri-State Granite Interiors, we are committed to creating outdoor and bathroom countertops in Elberton, GA reflect the design and value of your home.
Our specialty is crafting striking, custom bathroom countertops made with the highest quality materials. Whether you're looking for a beautiful marble, a durable quartz or a classic granite design, we are able to provide you with the best possible results. Each of our technicians is fully licensed, bonded and insured for your peace of mind. Clients choose Tri-State Granite Interiors for reliable services on bathroom counters and the other following projects: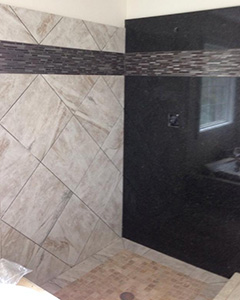 Bathroom counters: By simply upgrading your bathroom counters, you can transform your bathroom into a visually appealing and luxurious space. Choose from a selection of granite, quartz and marble materials to give your bathroom's design a custom look that will last for years to come.
Bathroom remodeling: Tri-State Granite Interiors specializes in full-scale bathroom remodeling in Elberton, GA to give your updated design the perfect countertop counterparts. We'll work with your design plans and contractors to deliver gorgeous results within a fast turnaround time.
Outdoor spaces: Our business can create any kind of outdoor countertop that your home or property needs! From outdoor kitchens to backyard living spaces, we work with top-quality granite, quartz and marble to bring your vision to life.
What sets Tri-State Granite Interiors apart from our competitors is that we guarantee that your outdoor and bathroom counters in Elberton, Danielsville, Comer, Bowman, or Colbert, GA will be ready for installation within two weeks – or less! That means you'll never have to delay the end date of construction or wonder when you'll see a finished product. We offer clients a choice of Cambria Quartz and Zodiaq by DuPont quartz collections as well as all natural marble and granite stone.
To learn more about how Tri-State Granite Interiors can enhance your property through stunning bathroom countertops, please contact our kitchen and bathroom remodeling experts today by calling 706-283-3555.