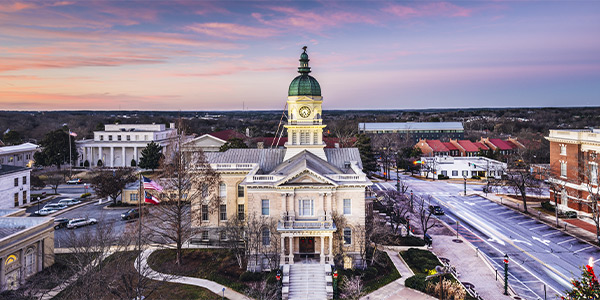 It is true that high-quality countertops in the kitchens, bathrooms, and workrooms enhance the function and look of your home. We at Tri-State Granite Interiors understand this, and we strive to give you only the very best countertops in Athens, GA, using high-quality quartz, granite, and marble. Our family-owned and operated business has been leading in the provision of striking, high-quality countertops for the last 15 years. Our customized countertops will not only beautify your home but will also serve you for years to come.
Our years of experience, skilled technicians, use of high-quality materials, a quick two-week maximum turnaround time, and the delivery of high-quality results have seen us become the top choice for countertops in Georgia, North Carolina, and the entire South Carolina tri-state area. Once hired, you can relax as our business is fully licensed, bonded, and insured. So, as we remodel and make stunning indoor and outdoor kitchen countertops and bathroom counters in your home, you can have peace of mind as you are protected. Contact us today!
Kitchen Granite Counters
Creating gorgeous counters is Tri-State Granite Interiors specialty. We carefully design and craft the countertops in such a way that they enhance how the entire room looks using a variety of beautiful marble, quartz, and granite stone options.
Whether you are looking to remodel your kitchen completely, or improve your existing spaces using new countertops, we have the best custom countertops for you. This is because we know that as part of the home's design, countertops are very essential. As a result, we offer you the following services: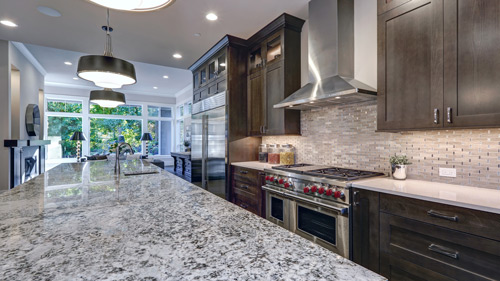 Quality Materials – We only craft the highest quality countertops from thoroughly inspected materials to meet the highest standards of your investment.
Quick Turnaround – We guarantee you a two-week turnaround time for the countertops, which mostly happens faster and in less time than that.
Exceptional Service – We have over 15 years of making marble, granite, and quartz counters from resilient and durable materials to serve you for years to come. We also have fully licensed, bonded, trained, and insured technicians so that you can have confidence in our services.
Bathroom Granite Counters
Our specialty at Tri-State Granite Interiors is crafting high-quality countertops that are striking for outdoor and bathroom surfaces. Be it the need be classic granite, durable quartz, or beautiful marble counters; we always provide the best possible results. Clients in Athens, GA come to us for these services:
Bathroom Surfaces– Transforming your bathroom to give it a luxurious and appealing look is as easy as choosing from our selection of quartz, marble, and granite, and we work to upgrade it with a custom design.
Bathroom Remodels – We offer full-scale bathroom remodeling in Athens, GA, in collaboration with your contractors and design plans to deliver gorgeous results and within a short period of time-2 weeks.
Outdoor Spaces – We at Tri-State Granite Interiors can create outdoor countertops of any kind for your home. We only use the best granite, marble, or quartz to bring your backyard living spaces and outdoor kitchens ideas to life.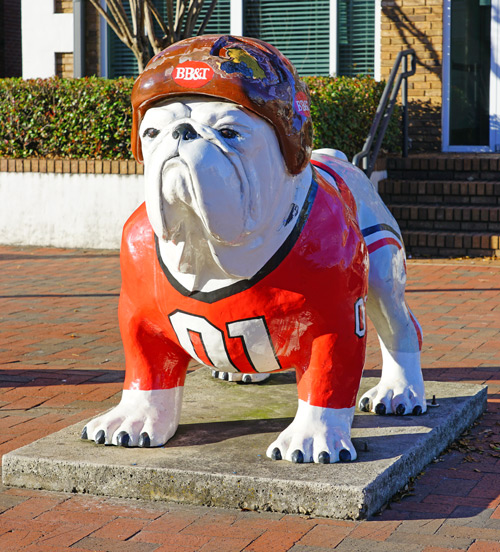 Points of Interest and Activities in Athens, GA
Athens is Greece's capital, which was also the most influential Greek city-states dominating the Attica region. Its origin as the oldest capital in Europe dates back to 3,400 years ago. Before becoming home to the first democracy, Athens was submitted to many forms of governments known today: communism, capitalism, monarchy, socialism. It has fine buildings and both ancient and modern attractions, some of which are:
The Tree That Owns Itself
Residing at the corner of Finley and Dearing Streets is the most beloved resident of Athens, the white oak tree. This tree was planted in 1942 from the acorns of the original giant oak that fell during a storm in 1942, estimated to be about 400 years old then. It is said the owner loved it so much that he granted it its autonomy on an 8 feet radius land upon his death, seeing the tree possess itself and land of an 8 feet radius from its trunk.
University of Georgia
Chartered in 1785 in the state of Georgia, this first state-chartered university in the United States is the origin of public higher education in America. It is known for its commitment to rigorous learning in and out of class for student excellence. Its scholars seek to improve the quality of life by tackling some grand challenges in the world like:
Combating infectious diseases
Advancing economic growth
Strengthening cyber & global security
Creating a dependable food supply
State Botanical Garden of Georgia
This is a unit of outreach and public service by the University of Georgia that they use as a horticulture laboratory. The 313-acre garden has themed display gardens, conservatory with tropical and semi-tropical plants, and nature trails.
Georgia Museum of Art
This is the official art museum of the state and the University of Georgia's academic museum. It houses over 12,000 artworks, traveling exhibitions, and a sculpture garden.
Creature Comforts Brewing Co
This brewery in Georgia crafts finely balanced artisan beers. Located in Old Snow Tire, the company initially started as a curious exploration and is now most famous for its four core beer brands.
Do You Need Granite Tops in Athens, GA?
If you are in Athens, GA and in need of the best granite tops for your kitchen, bathroom, and outdoors, visit Tri-State Granite Interiors by calling (706) 283-3555, 1696 Cromer Rd, Elberton, GA 30635.
Granite Counters FAQ
For any queries on granite counters, contact Tri-State Granite Interiors by calling (706) 283-3555.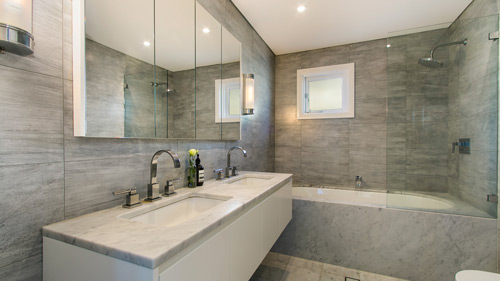 How do you clean a granite countertop?
A: By using a microfiber cloth to wipe it down with warm, soapy water.
Can I place a hot pot on the granite counter?
A: Yes, you can place a hot pot on granite counters without causing any damage as it is one of the hardest stone substances. But it does absorb heat from a hot pot and will be hot to the touch.
Why should I choose granite material over the others?
A: While granite can be a little pricey, it is a one-time investment that will serve you for years without requiring repairs or replacement.